As an outsourcer of MC's Corporate Administration Department and Human Resources Department, MCFa has been assuming overall management of MC's facilities and office environment for over 60 years.
MCFa has developed strong background in the field of facility management and property management through projects such as relocation of MC Head Office from Marunouchi to Shinagawa, consolidation of business operations to Park Building and the construction of Mitsubishi Shoji Building and its post-completion maintenance. Years of experience have enabled us to grow into a "team of professionals" to ensure security, safety and comfort in MC offices.
We also focus on business support functions for employees working in MC offices. We have developed various services to promote efficiency and cost reduction of office operations.
Today, we face an era that strongly demands reinforcement of MC Group management foundation. Thereby, it has become an urgent mission for us to provide services of the same quality to numerous MC Group companies and MC's domestic and foreign bases of operation.
In recent years, demands of the times have become extensive ranging from disaster prevention to environmental protection and security enhancement. Thus, a lot of ground has to be covered to meet the needs of a secure, safe and comfortable office environment.
Let MCFa coordinate and optimize your office environment. We will fully support the wide-ranging and diverse administrative affairs of your company.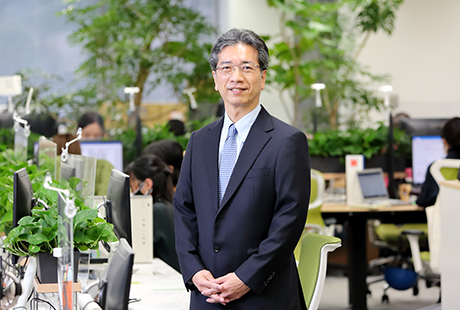 MCFa promotes fair and robust business activities based on The Three Corporate Principles, "Sankoryo", which is the cornerstone of MC's corporate philosophy.
Strive to enrich Society, both materially and spiritually, while contributing towards the preservation of the global environment.

Maintain principles of transparency and openness conducting business with integrity and fairness.

Expand business, based on an all encompassing global perspective.
The Three Corporate Principles were formulated in 1934, as the action guidelines of Mitsubishi Trading Company (Mitsubishi Shoji Kaisha), based on the teachings of Koyata Iwasaki, the fourth president of Mitsubishi in1920. The spirit and values of this "Sankoryo" remain alive today, and guide the activities of the Mitsubishi Group.